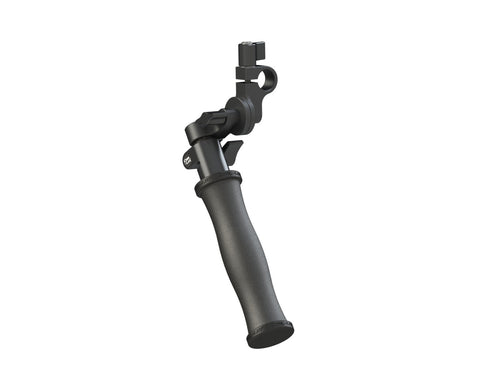 Single Grip
    The Cool-Lux Single Grip attaches to any 15mm iris rod and can be positioned into a variety of angles thanks to the 60 tooth rosette connection.  The clamp on the rod can also be rotated to help dial in the perfect wrist angle and the telescoping action ensures a comfortable position.
Features:

Full x, y, and z positioning of the grip through rod clamp angle and rosette connection.
4.5 inches of telescoping action to dial in the perfect length.
Uniform grip geometry that works in any orientation.
Silicone rubber grip for optimal comfort and durability.
Lifetime warranty.
Includes:
---
We Also Recommend