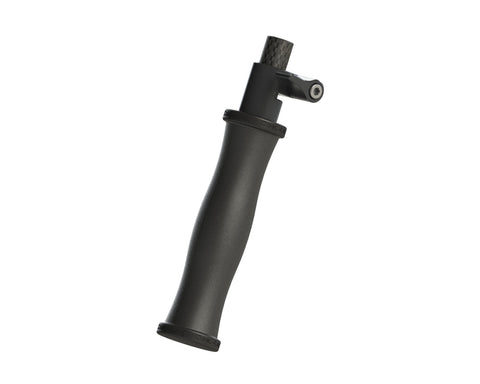 Telescoping Grip
    The Cool-Lux Telescoping Grip is all about personal preference.   Telescope the handle in and out to different lengths and find the position that's just right for you.  Whether the handle is mounted to the top of your camera or out front on your shoulder rig, you'll be pleased to know that you have options when it comes to telescoping the grip into the ideal position for optimal balance and comfort.
   The grip connects with a 15mm clamp such as the Rod Rosette Mount or Rod Rosette Male.
Features

4.5 inches of telescoping action to dial in the perfect length.
Uniform grip geometry that works in any orientation.
Silicone rubber grip for optimal comfort and durability.
15mm rod for compatibility with industry standard clamps.
Lifetime warranty.
---
We Also Recommend